Assets
Loan Classifications and Provisions
We classify loans based on the framework set forth by SBV in Decision No. 493/2005/QD-NHNN and 18/2007/QD-NHNN. These regulations classify bank loans and require general and specific provisions against loan losses as shown in the table below. The specific allowance rates illustrated below are applied against principal outstanding less the allowed value of loan collateral. These categories are set forth in the table below.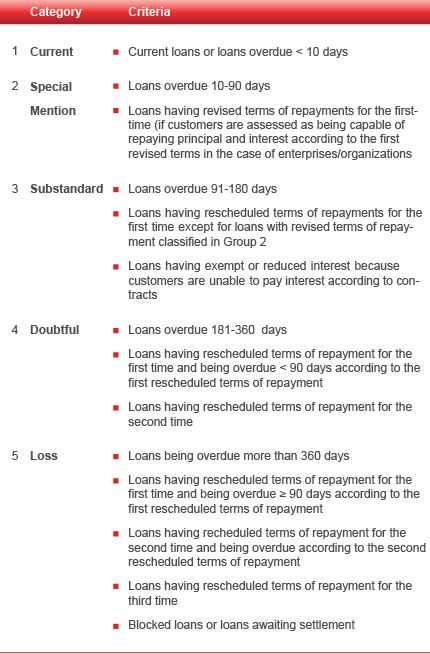 As at December 31, 2011, gross non-performing loans (i.e., those in categories 3-5) represented roughly 2.82% of total loans according to our VAS accounts.
As at December 31, 2011, cumulative loan loss provisions equated to 49.6% of NPLs based on our VAS accounts.