Description
Nui Phao is a unique tungsten-polymetallic mine which is currently one of the world's lowest-cost producers of tungsten

Location
The Nui Phao polymetallic project, spread over an area of 9.21km2, is located in the Dai Tu District of the Thai Nguyen Province in Vietnam, approximately 80km northwest of Hanoi by road. The mine site is well-situated, accessible by road via Highway 37 and adjacent to a narrow gauge railway that connects to the Vinarail railway system. The Hai Phong port and the new Cai Lan port in the Quang Ninh Province lie 180km and 240km, respectively, from the project site, providing convenient access for shipping products from the project.
Minerals
Nui Phao has a long history of exploration and mining activities. The "Report of detailed exploration results of Nui Phao vonfram-polymetalic mine" approved by the National Mineral Reserve Judgement Council certifies total ore resources of Nui Phao mine of 110,260,000 tonnes, where Class 111 reserve is 30,500,000 tonnes, Class 122 reserve is 52,720,000 tonnes (with cut off of 0.2% WO3eq in 2003), and Class 333 reserve is 27,040,000 tonnes.
Nui Phao mine's resource is initially estimated by AMEC and re-estimated in 2011 and 2014 by Cube Consulting, in accordance with the JORC Code. A total of 376 holes were used for resource estimation conducted by Cube Consulting in 2014, of these 78 holes for 8,762 meters were drilled since the previous re-estimation in 2011.
The following tables set out information on resources and estimates for Nui Phao mine: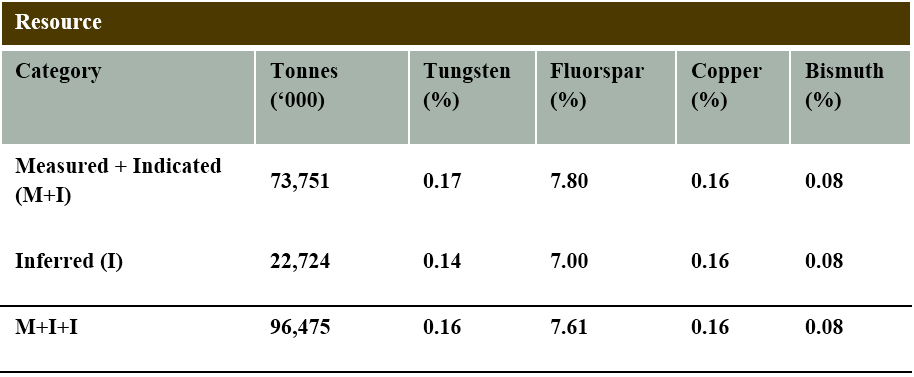 With these results, Nui Phao is considered one of the largest operating tungsten mines identified outside of China, with a reserve of 66 million tonnes of WO3 with an average grade of 0.18%.
Operations
The project will produce ammonium paratungstate (APT), acid-grade fluorspar, bismuth and copper concentrate (containing some payable gold). The products will be separated from the ore using a combination of conventional froth flotation and gravity separation processes.
Nui Phao will be one the largest producers of primary tungsten, acid-grade fluorspar and bismuth globally. The mining will be open-pit and the strip ratio is low, making this project one of the lowest-cost long-life producers of tungsten in the world.
Project History and Status
The Nui Phao project commenced with exploratory works identifying potential back in 2000.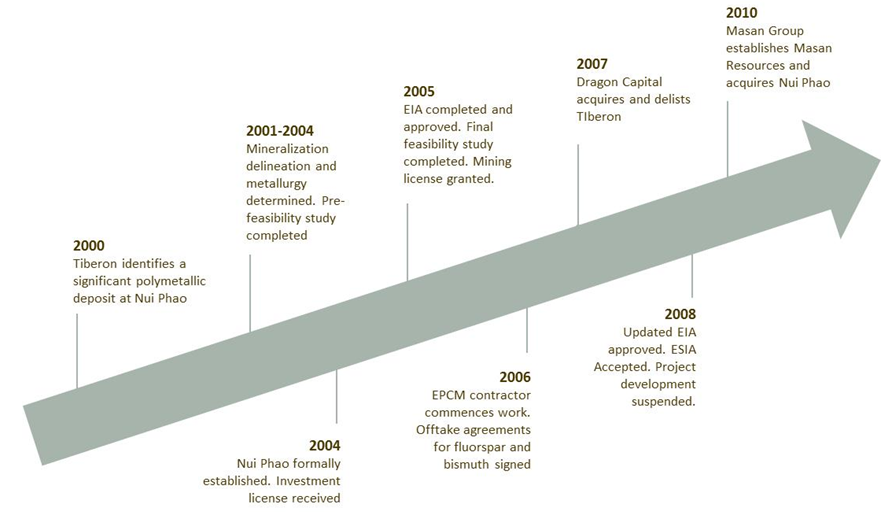 After acquiring Nui Phao, Masan Resources quickly bought the project into development.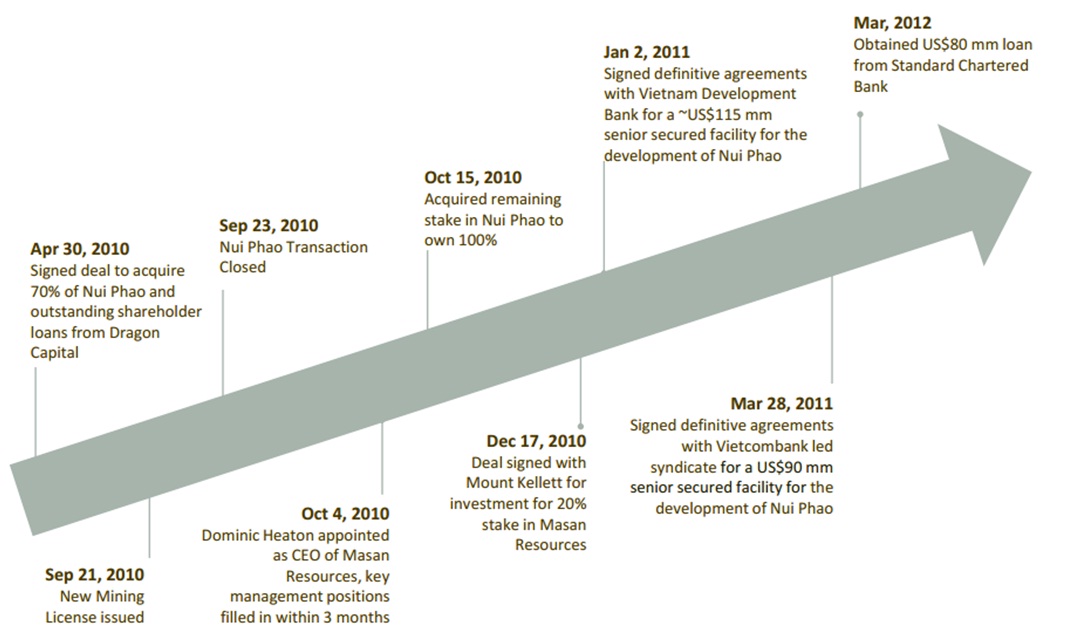 Progressing project development: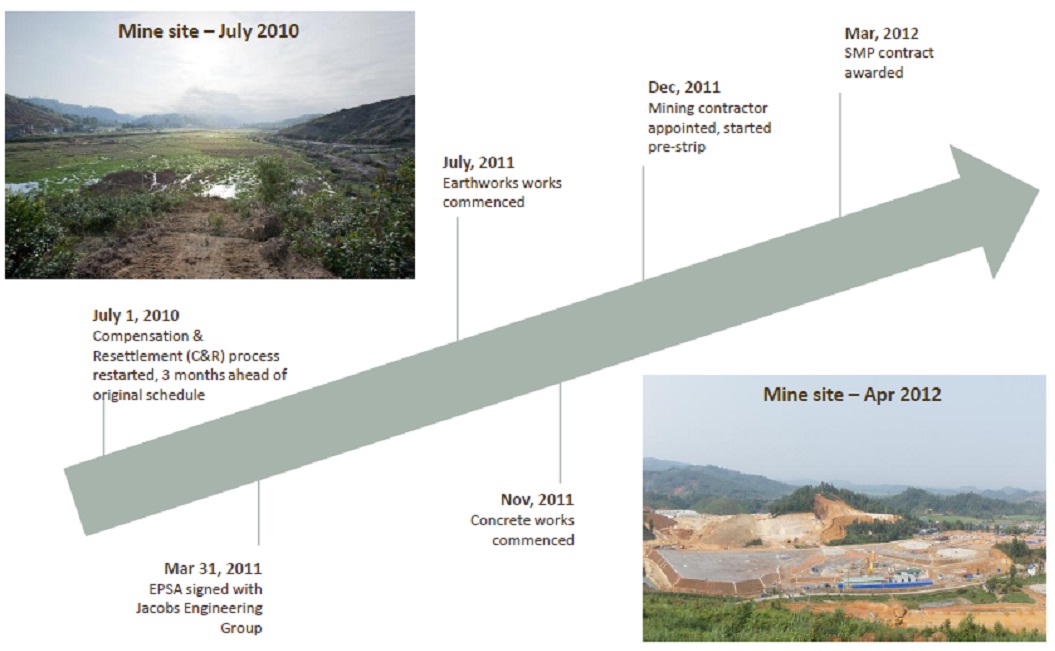 Operation and steady state